I have learned that the path to following my dreams is one that I have to create, step by step.  Often that path is filled with challenges that are scary and out of my  comfort zone.
Recently I did my first online radio interview.  Now that was scary!!!
It is one thing to write about "Married and Naked,"  but it is a completely different animal when it comes to talking about it.  Out Loud!  In an interview!
To be honest, I was terrified.  I tried to find ways out of doing it.  Honestly, I did.
But, when I told my husband that I wasn't going to do it, he said (quite forcefully I might add), " You have to say yes to every opportunity. You have to do it!"
As much as I don't want to admit it, he was right.  Shortly after he said that, I came across this quote on Pinterest.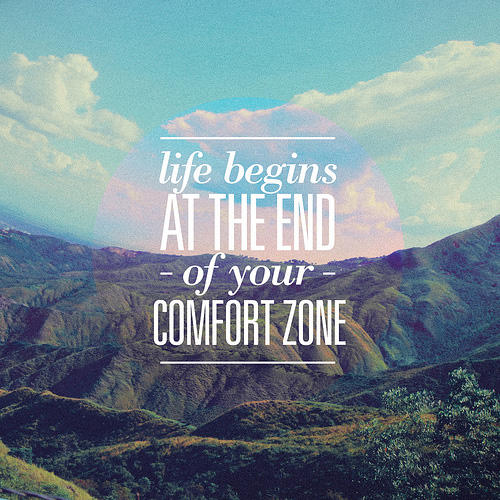 It is the absolute truth.  So I did it!  Shaky knees and out of breath, I did it!
I thought I would share that interview with you.  You can hear how nervous I was in the beginning, but once I got started, I began to relax and enjoy telling my story.
Get some insight into how "Married and Naked" came about.  Check it out below.  My interview is about 9 minutes into the recording.

I have to say, that I am glad I did it. It was such a good experience for me.
Here's to stepping out of my comfort zone and into life!!!
Have you stepped out of your comfort zone lately?
Until next time,
Tammy
(Visited 172 times, 1 visits today)