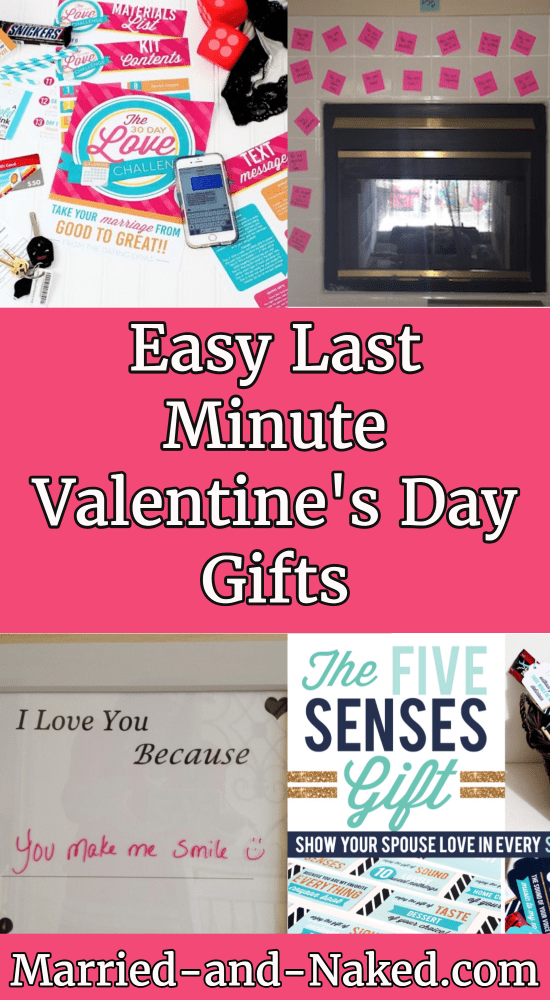 This post contains some affiliate links, but I wouldn't share them with you if I didn't love them!
I don't know how it happened, but Valentine's Day is already here!
I blinked and suddenly January is gone.
If you are like me, you might be scrambling for an easy and thoughtful last-minute gift idea for your sweetie.
Well have no fear!
I have scoured the web and have come up with some great ideas for you.  These are easy, inexpensive and from the heart.
With any of these ideas, your sweetie will be sure to feel the love this Valentine's Day.
Who says that the show of love should end on February 14th?  Make Valentine's Day the first of 30 Days of love.  Check out this awesome kit from the amazing ladies at Dating Divas.  Their ready-made kit will make it super easy and oh so adorable.

Get playful this Valentine's Day by putting together a fun and sexy bedroom game.  The wonderful Keelie over at Love Hope Adventure has come up with some awesome game ideas and free printables too!  Check out one her great ideas here.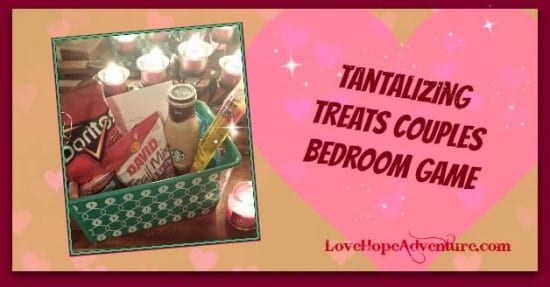 Last year I needed a last-minute gift too (seems to be a pattern here.)  I had come across a great idea on Pinterest for an I Love You Because dry erase pic.  
Just download this free printable.  Pop it in an 8×10 frame.  Then you can use dry erase markers to write your sweetie daily love notes.
This now hangs on the wall in my bedroom and Husband and I use it to write love notes back and forth to each other.
Click here to get the "I Love You Because" printable for FREE!
I love this idea from the blog What's On My Porch.  In fact I think this is what I am headed to the store to do this for Husband.  Gifts from the heart don't need to be complicated.  Tease your Sweetie's senses with this awesome idea.
Or check out this post from the Dating Divas.  They've done all the work for you!
I did this one for my husband last year.  I put post it notes all over our wall in our bedroom.  Each note expressed a different reason why I loved him.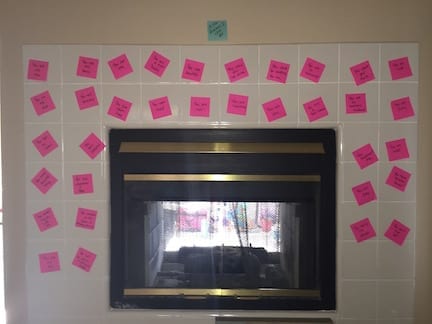 Hubby liked it so much that those notes are still on our wall.  Neither one of us wanted to take them down.
Need a little help with your notes? Check out this awesome post from The Dating Divas.  They've done all the work for you!
I love, love this idea.  Why didn't I think of this? Make your own conversation starter beads with this awesome and oh so creative idea from My Creative Days.  Brilliant and so easy.
Give your spouse the promise of a monthly date night.  Show your spouse how much you care by pre-planning 12 date nights from the blog The Thinking Closet.  One for every month of the year.  There is no better way to show your love than to plan some special one on one time.
I can never go wrong with candy for my man.  He is a self-proclaimed sugar addict. I love the idea of a candy bouquet.  It looks great and can be customized to your sweetheart's favorite treats.  Check out this tutorial on how to make your own.
There you have it.  Some awesome last-minute Valentine's Day Gift Ideas for your sweetie!
Whatever you choose to do, make sure that what you give is something sincere and from the heart.
Hope you and your sweetheart have a wonderful Valentine's Day!
Tammy
Married and Naked
Save
Save
Save
Save
Save
Save
Save
Save
Save
Save
Save
(Visited 1,819 times, 1 visits today)