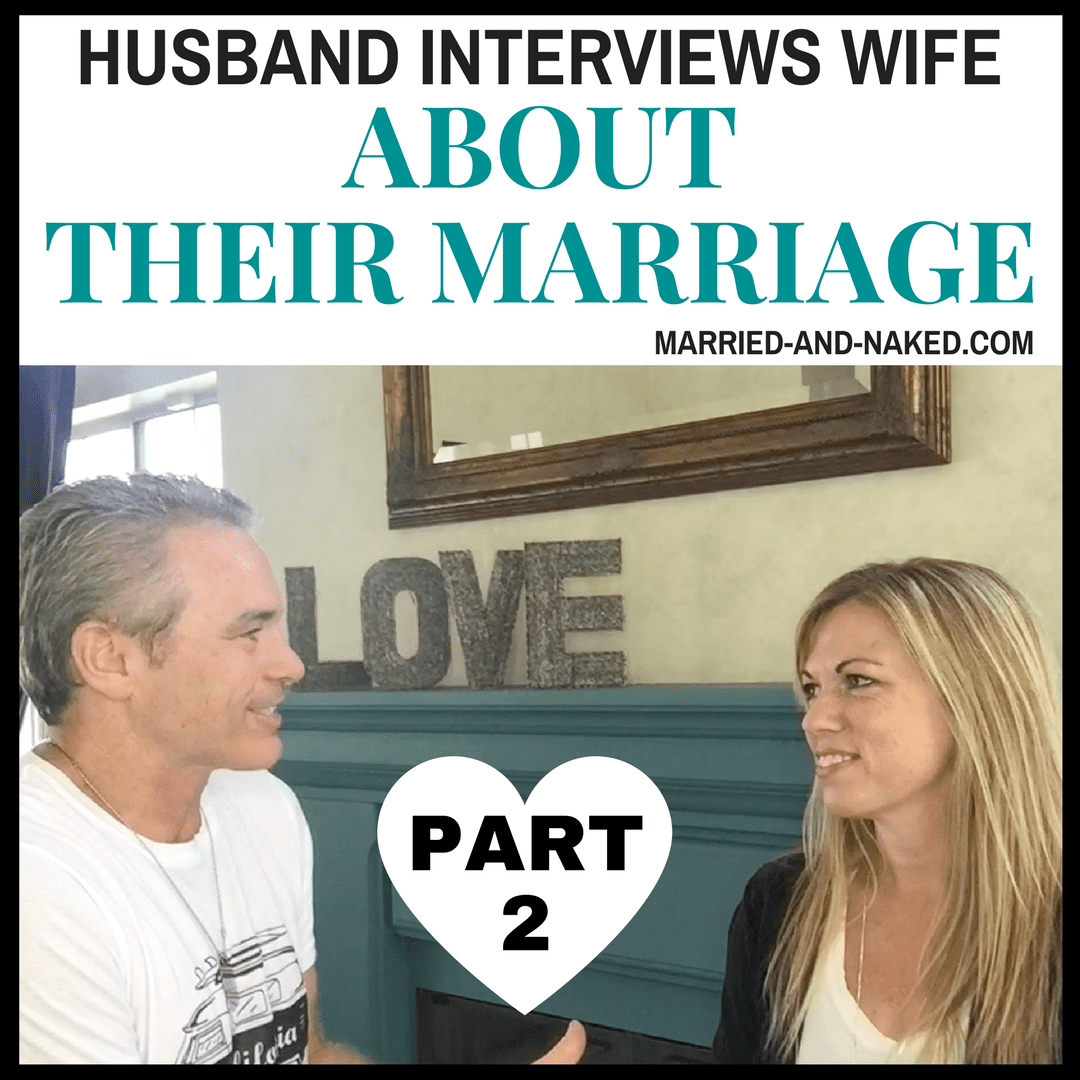 Last time I shared with you Part 1 of an interview my husband did of me regarding our marriage and the beginnings of Married and Naked. (In case you missed it – click here to watch.)

This week I wanted to share part two of that interview.
In this clip, husband asks me what my most important tip is for married couples. 
Can you guess what I said?
Next time I will share the final chapter of the interview!
Until then,
Stay Connected.
Tammy
Married-and-Naked.com
Save
Save
Save
(Visited 1,628 times, 1 visits today)