As a special kick off to the new "Get Naked" section of this blog I wanted to give you something special.  Well it is special to me at least.
It is my recipe for the Blueberry and Spinach Smoothie that husband and I have for breakfast most days of the week.  It is delicious.  And I love starting my day knowing that I have already gotten in 3 of the 5 daily recommended fruits and vegetables, and the day has just begun! 
It makes me feel healthy and happy every time I have one.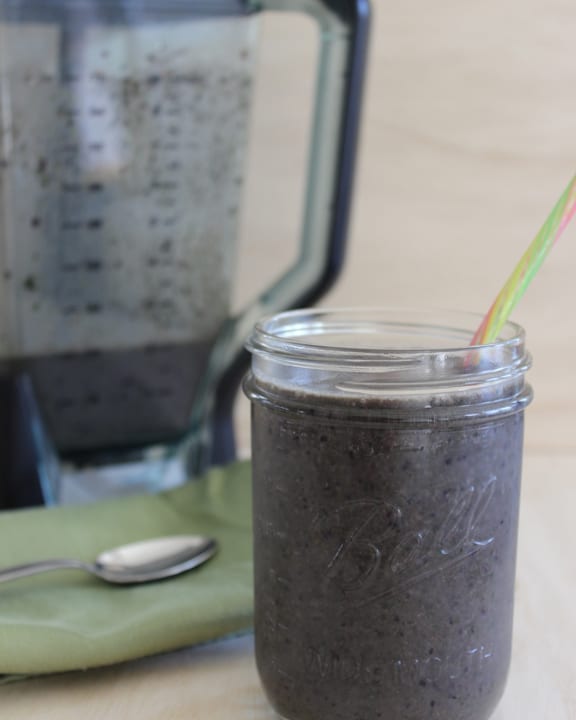 I have tried many versions of the smoothie and this one is my very favorite.  Feel free to add protein powder to it if you want that extra protein boost, however don't forget to keep calories in mind.  This is roughly a 400 calorie drink so adding more could really amp up the calorie count.  If you are watching your calories, be advised.
Here is the recipe.  I hope you like it!  Would love to hear your variations on it, or let me know what your favorite smoothie recipe is.
Get Naked Wednesday – Breakfast Smoothie
Ingredients
1 Cup Dark Chocolate Almond Milk
1 Cup Frozen Blueberries
1 Small Banana
2 Cups Spinach or Kale
1 TBSP Natural Peanut Butter
Couple Of Dashes of Cinnamon
Instructions
Put all ingredients into blender.
Blend until creamy.
Serve!
https://married-and-naked.com/delicious-blueberry-spinach-smoothie/
Cheers to your health and taking steps to feel good in your own skin!
Let's Get Naked!
Tammy
(Visited 148 times, 1 visits today)