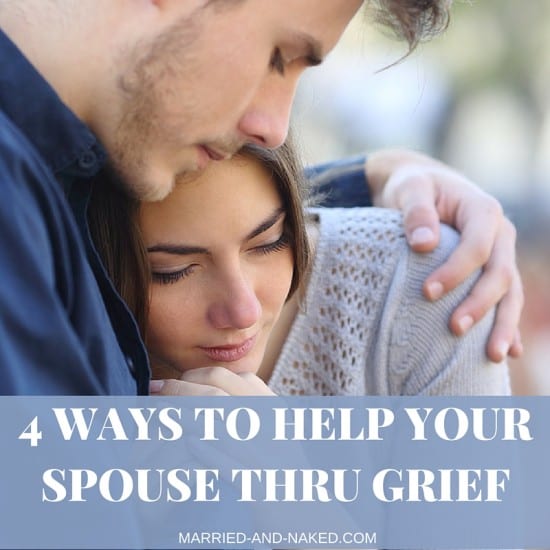 This has been a trying year thus far.  By far the most difficult few months of my life.
I shared with you recently that my sweet father passed away in January.  January 5th to be exact.
Though my dad was in his eighties and had health problems, his death came as a shock.
I unexpectedly found myself holding his hand as he took his last breath.
The events of his death and the shock of him being gone has rocked my world.  Sadness and grief has become an unwelcome guest in my life.
I have never known such loss.
It has changed me.  In some ways, temporarily.  In other ways, permanently.
The realization that  I must continue this life without him still feels like an impossibility.
One thing that I have come to realize over the last several months, is that grief and loss can be very, very difficult on a marriage.
For me, the sadness was so overpowering that it made it difficult, if not impossible, to see or care about anything else.  It has been like living outside of my body, sometimes just going thru the motions of life feeling numb and, other times, so overwhelmed with emotion that I can't breathe.
Putting energy toward anything other than my sadness was often insurmountable.
Because of that, my husband had to fill in where I left things empty.  Managing the house and kids and me all while experiencing his own version of  grief.
Without realizing that he knew the path, my husband understood how to help me thru this.  And though, my grieving has been incredibly difficult on him, somehow he knew what to do.
I wanted to share with you how he has helped me.
Maybe your spouse or someone you love is grieving and you want to help them get thru it.  Or, maybe you are grieving and don't know how to express what you need.   I hope that by sharing with you the beauty of my husband's actions, you will find the guidance you long for.
Here are 4 ways he has helped me.