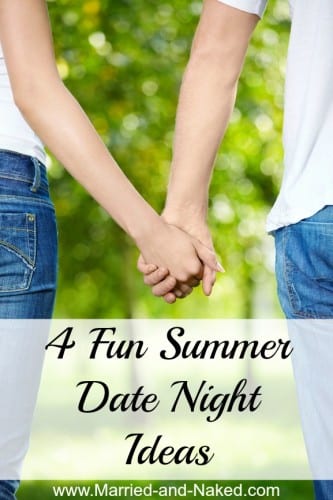 Summer is my very favorite time of year. 
I feel that every other day in the year is just a lead up to summer.  Summer is what it is all about in my books.
One of my favorite things to do in the summer is hang out with my husband.  The days are longer. The nights are warmer.  It is romantic.
Check out a recent article I wrote for Happy Wives Club sharing some summer date night ideas to help you and your sweetie make the most of the sexy summer nights.
http://www.happywivesclub.com/4-fun-summer-date-nights/
Happy Summer!
Tammy
(Visited 192 times, 1 visits today)