Step 2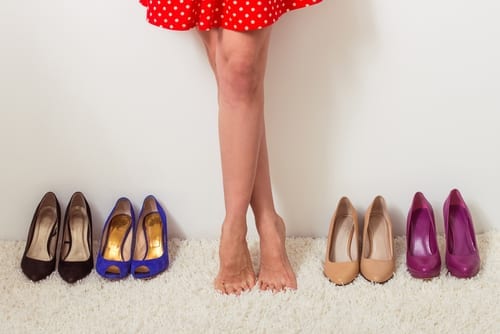 You got it!  Shoes!
No matter if you are wearing jeans and a tank, a summer dress, or just lingerie ( no rules since you are at home :))  a  sexy pair of shoes can take anything you are (or are not) wearing to a level of sexiness.
A flirtatious pair of shoes can make you feel beautiful, sexy and confident.  And no man can resist a woman who feels beautiful.
Get his blood pumping by slipping into a provocative stiletto or a strappy flat.
Let's face it, a great pair of shoes can turn an average night into an unforgettable one.  Am I right?
Need an awesome new pair of shoes? My hairdresser recently told me about Shoe Dazzle and all I can say is, "where have you been all my life?"  It's like a dream come true.  A new pair of shoes delivered to me monthly?
Yes please! They have an incredible selection too.
You can check out their adorable options here.
Check out what the next date night essential is.